Sainsbury's steps up beauty offering
Colour Cosmetics | Retail | Skin Care
The supermarket retailer is looking to become a beauty destination
UK supermarket retailer Sainsbury's is ramping up its beauty offering from September with the debut of its own brand make-up line. Named Boutique, the 46 sku collection is said to have taken over two years to develop and features a selection of beauty basics including nail polishes, lipsticks, lip glosses and eye shadows in "classic shades that won't date". The collection is priced between £4-£7 and will be rolled out to roughly 110 Sainsbury's stores around the UK from September.
Amber Loki, Product Developer – Health and Beauty at Sainsbury's told Cosmetics Business that the goal was to make the make-up line easy to navigate: "We wanted to keep the line simple. We also invested heavily in packaging and product quality to create great formulations with strong pigments."
At the same time, Sainsbury's is also refreshing its skin care offering with the relaunch of its Skin Therapy range. The collection has been simplified to two lines: Normal/Combination and Sensitive, and streamlined to include just 11 products across the two ranges. Prices range from £3 for cleansing wipes to £14.99 for a Night Cream.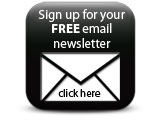 Finally, from October, the retailer will be unveiling the result of its collaboration with industry veteran and Aromatherapy Associates founder Geraldine Howard. Exclusive to Sainsbury's will be Aroma Actives, a 16-piece skin care collection that combines Howard's expertise in blending active aromatherapy ingredients with Sainsbury's commitment to affordable price points. The product line-up includes cleansers, toners, face masks, serums, moisturisers and eye care priced between £7 to £18.
Companies