Saks Fifth Avenue opens new Atlanta store
27,000 sqft store opens at Buckhead, Atlanta
© BrokenSphere / Wikimedia Commons.
Saks Fifth Avenue has opened its latest store at Buckhead in Atlanta, Georgia. The new store features fashion and beauty products from more than 800 brands.
Jonathan Greller, President HBC, Off-Price at Saks, commented: "We are thrilled to join the Buckhead community and look forward to welcoming shoppers to our new store. Buckhead is a fantastic neighbourhood that attracts shoppers from across the city and we believe customers in the region will be excited by the stunning assortment of luxury and designer merchandise available at Saks OFF 5TH."
The 27,000 sqft store opened on 7 April with a grand opening. Between 7 and 10 April the first 50 shoppers to purchase an item each day were rewarded with treats with some taking home a $100 Saks gift card.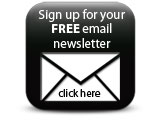 Plans for the new store were announced in October 2015. At the time, Jonathan Greller, President of Outlets, HBC, commented: "Motivated by the success of our three other stores in the state of Georgie, we are delighted to expand our footprint into Buckhead, the affluent uptown district of Atlanta. Located in an area rich in entertainment and lifestyle amenities, Buckhead Station is ideally situated for us to serve the Atlanta market, and we see tremendous potential to build our brand in the state capital."
Companies