Saks embarks on journey of discovery
The retailer's latest Look campaign focuses on its reputation as a place of discovery
US high end department store Saks Fifth Avenue has launched a new creative campaign entitled Look. Designed to focus on the retailer's reputation as a place of discovery, the campaign will be promoted through advertising, direct mail, in-store events, digital marketing, social media and visual displays. It is expected to extend until 2014.
"Saks is not just a place to buy things – it's the ideal place to 'look' for what's new and what's trending. We seek to earn and build our customers' confidence by focusing on the personal experience of discovery," said Terron Schaefer, Executive Vice President & Chief Creative Officer of Saks Fifth Avenue.
The campaign kicked off on 18 June with the release of a catalogue named 'Making Of A Look'. It featured interviews and tips from a host of fashion designers on how to put together outfits, including Michael Kors, Donna Karan and Stella McCartney.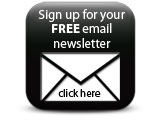 To promote its beauty offering, Saks also stepped up in-store activity by hosting a number of live beauty tutorials.
Companies