Sales Administrator – London – £20-22,000
Working for an innovative and entertaining beauty brand
Are you a skilled administrator passionate about beauty and gifting?
Do you speak fluent French?
With your effervescent energy and enthusiasm to enhance your admin career within the UK beauty/gifting industry you will be working for an innovative and entertaining beauty brand supporting the Sales Team and dealing with the day to day general administration.
For this role, we are looking for someone who can speak fluent French as you will be liaising with the French and UK client base.
You will be working in a trendy office space with fantastic added benefits. This is a truly fantastic opportunity to grow as an admin professional and kick start your career as well as being supported by a fun hard-working team.
If you or someone you know is interested in this position, please get in touch with one of the team for a quick chat.
(Ref AE1246).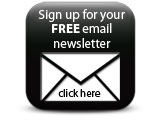 Email your CV to ae@arthuredward.co.uk or contact:
Heidi Bannister 01183 778 393 / 07747 792 272 / heidib@arthuredward.co.uk
Ana Filipa Calado 07792 958 152 / filic@arthuredward.co.uk
Melissa Shifrin 07803 504 100 / mels@arthuredward.co.uk
Holly Stanley 07384 256 771 / hollys@arthuredward.co.uk
Ben Ford 07710 392 825 / benf@arthuredward.co.uk
Christina Krajewski 07342 883 457 / christinak@arthuredward.co.uk
Joseph Bannister 07546 435 243 / joeb@arthuredward.co.uk