Sales Executive/Account Manager (Digital Media Cosmetics & Beauty)
HPCi Media – London, Greater London
Job Description
Based 5 mins from London Bridge in modern converted warehouses, HPCi Media is one of the UK's leading B2B publishers & event organisers covering globally the Cosmetics, Pharmaceutical & Life Science sectors.
This is an exciting role for an ambitious and dynamic Sales Exec/Account Manager to to sell new business and develop existing accounts across leading international cosmetics & beauty blue chip clients/prospects.
Qualifications:
3 years minimum experience in B2B Media Sales
Demonstrable success in digital & print media
Experience of international media sales
Proven & consistent track record of success in overachieving targets
Key Accountabilities/Responsibilities:
Consistently over achieve the weekly, monthly and quarterly KPI's and revenue targets.
Consistently prospect and win new digital and print revenue to Cosmetics Business.
Consistently promote the Cosmetics Business portfolio of products to be the first choice for advertisers.
Represent Cosmetics Business as a brand ambassador at relevant meetings and trade events.
Become a "domain expert" within the cosmetics industry, aware of client history, key personnel, competitors & ensure Cosmetics Business and SPC Magazine is always on the sales proposal for consideration.
To develop and maintain a pipeline of potential sales 4 x weekly/monthly target to ensure over achievement
Skills:
Strong commercial awareness
Excellent communicator in writing, via the telephone and in person
Well organised and an excellent planner
Professional at all times
Highly energetic and enthusiastic individual
Strong negotiation skills
Advantageous to have a second language French or Spanish especially desirable
HPCi offer a fantastic working environment in a that is very team focussed and collaborative, the role provides the opportunity to travel to global cosmetics events common destinations Dubai, New York, Hong Kong, Shanghai, São Paulo, Paris.
Basic salary between £30,000 to £35,000 depending on experience with uncapped commission, pension, private health.
Job Type: Full-time
Salary: £30,000.00 to £35,000.00 /year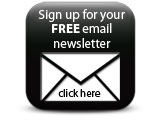 To apply please send a CV and covering letter to danielc@hpcimedia.com
Companies