Sales and Commercial Director – London – £150,000 + benefits
Apply extensive knowledge of omni-channels and strong analytics
This key appointment will have Global reach, focusing on driving sales growth across my omni-channel luxury beauty brand client.
Arguably the market-leader in their category.
Working closely with country managers and reporting to the CEO, you will apply your extensive knowledge of omni-channel sales to each region's challenges and unique trading conditions.
Operating as an essential link to these key business leaders at a time of ambitious growth and transformation.
Strong analytics and digital channel expertise are both essential.
A highly visible role there will be regular European and Global travel where required with key markets signposted for development being the US and Asia, therefore expertise in these regions is of particular interest.
The successful candidate will have already been operating at senior leadership level rather than 'stepping up'. The pace is fast and relentless so energy as well as experience is essential.
With the brand's strong financials double digit growth is their goal within the next 4-5 years.
A proven background in Beauty related industry is also desired.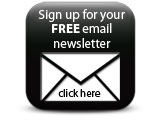 If you are excited by what you've read and want to know more, please send your CV to Ali Reffell, Senior Consultant – health and beauty division at VPss without delay at areffell@vpss.co.uk quoted CosBusS in your application.
Companies