Sales up 4.7% at L'Oréal
Beauty giant boasts of "renewed momentum" as "excellent" financial results reported
L'Oréal has reported a 4.7% increase in like-for-like sales in the first nine months of 2016.
The cosmetics industry giant reported total sales of €19.05bn amid what it called "renewed momentum" in its consumer products division.
The company was said to have seen "excellent" results in the US and China. Particular successes were said to be NYX Professional Make-up and Ultra Doux by Garnier.
These good performances confirm our ambition [...] to deliver another year of growth in both sales and profits."
Garnier's Micellar Cleansing Waters were also said to be an "ongoing success" while L'Oréal Paris' innovative range of clay masks were also attributed as a source of growth.
The brand's Magic Retouch set were said to have helped hair colour return to growth at L'Oréal Paris.
Sales of luxury goods grew 6.8% thanks to strong performance in make-up and fragrances. Particular successes included Yves Saint Laurent's Mon Paris as well a Giorgio Armani.
Urban Decay launched into ten new countries and saw great success thanks to its lipstick, Vice.
However, sales of the company's dermocosmetics were said to have slowed. Sales in France were also said to be "sluggish".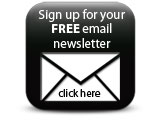 Jean-Paul Agon, Chairman and Chief Executive Officier at L'Oréal, commented: "These good performances confirm our ambition to post higher growth in the second half than in the first, and strengthen our confidence in our ability to deliver, in 2016, another year of growth in both sales and profits."
Companies