Sally Beauty Holdings Inc acquires Aerial
US beauty products chain buys Midwest beauty supplies distributor for $70m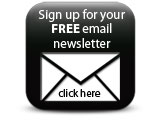 Sally Beauty Holdings Inc has purchased Aerial Company Inc in a deal which will extend its distribution and professional beauty products offering across the Midwest.

Gary Winterhalter, ceo of Sally Beauty Holdings, comments on the acquisition: "Aerial is a leading distributor in the professional beauty products industry and the addition of Aerial will compliment our portfolio and expand our footprint in the Midwest, directly supporting our objective to grow Sally Beauty Holdings over the long-term."

Aerial was founded in 1912 and is based in Wisconsin. The company employs over 700 people and its sales revenue in 2009 was approximately $100m.

Companies