Sally Beauty announces Board of Directors retirement
Martha J Miller from Sally Beauty Holdings recently retired from the company's Board of Directors.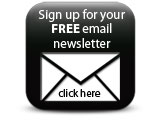 Miller served on the Board since Sally Beauty became an independent public company in 2006. Susan R Mulder has filled the vacancy resulting from Miller's retirement. Mulder, 43, is the CEO of Nic & Zoe Co, a privately-held woman's apparel company. Prior to joining Nic & Zoe, Mulder was a Senior Partner with McKinsey & Company.
Companies