Sally Beauty reports growth
Sally Beauty announces financial results
Sally Beauty Holdings has announced its financial results for the 2015 second fiscal quarter. The company revealed consolidated same store sales growth of 2.8% and net earnings of $61.5m. Gross margin expanded by 20 base points, resulting in 11% year-on-year growth in EPS.
Despite the progress, the group's CEO, Chris Brickman, stated that it still has a way to go in achieving its long term objectives. He said: "We have developed a strong list of merchandising and marketing innovations we plan to deploy in both businesses during the coming quarters – and I have full confidence in the team to build on the initial momentum so that we can achieve our objectives for this year and beyond."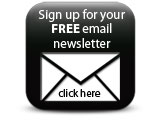 The company is in the process of remodelling its stores. It has already installed a nail studio in all of its Sally US stores and has reset the multicultural category in all its stores.
Companies