Sally Hansen adds new shades and top coat to Miracle Gel range
Sally Hansen, a Coty-owned nail polish brand, has added eight new shades to its collection of Miracle Gel nail polishes, as well as a new top coat (£9.99 each).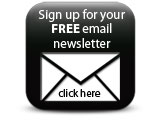 The additional shades include: Tribal Sun, Rhythm & Blue, Totem-ly Yours, Buffalo Nickel, Rhapsody Red, Tipsy Gypsy, Boho A-Go-Go and Fish-teal Braid. Meanwhile, the brand has unveiled its new Miracle Gel 2.0 Top Coat, which is said to boost a manicure's shine and volume by two times.
Companies