Salonnaya Kosmetika chooses Lumson for the new collection Premium Homework
Salonnaya Kosmetika has chosen the exclusive Airless Systems, combined with APP plastic bottles by Lumson, to launch their new collection Premium Homework, made of 4 different creams:
Morning cream Winter Fantasy (purple bottle)
This cream was specially created and adapted to protect skin from the Russian winter. It provides thermoregulation in the skin, protects vessels, retains moisture, and helps to keep a healthy complexion and smooth skin.
Eye Cream-elixir Spring Cocktail (green bottle)
Contains a complex of phytoestrogen, antioxidants, and vitamins. Moisturises and restores skin tone and elasticity, eliminates dark circles and puffiness, and revitalises the skin of eyelids.
Cosmetic cream Summer watercolour (orange bottle)
Ideally studied for skincare in the summer time. Improves the oxygen exchange and thermoregulation in the skin, moisturises and reduces moisture loss. It has a light cooling effect. Contains SPF.
Night cream Velvet Season (brown bottle)
Specially created for the antioxidant protection of the skin in the offseason. It moisturises, removes dryness and flaking of the skin, contains vitamins and minerals, evens the complexion, prevents pigmentation, and improves the protective properties of skin.
For the Premium Homework collection, Salonnaya Kosmetika has selected the plastic airless bottle APP355 S with capacity 50ml with airless system pouch, totally customisable. To enhance the product and underline the action of each cream, Salonnaya Kosmetika kept the bottle semi transparent, coloured in 4 different nuances and decorated it with 1 pass UV screen printing in order to exalt the simplicity of the packaging and maximise the cream action.
The plus of this packaging is represented by the colour of the Pearl 223 actuator, that recalls its bottle, creating an amazing effect, enhanced by the semi-transparent collar of the Airless Pump Smart AA355 S 250 mcl, combined with the AA355 overcap with a shiny, transparent finish.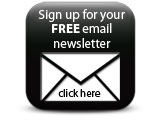 APP S (Airless Plastic Packaging), thanks to its Pouch System, guarantees total protection of the formula from initial filling to final use by the consumer. It prevents any contact with air or external agents that could lead to contamination.
Featured Companies