Sana Jardin extends social impact with eighth fragrance launch
The scents hero ingredient is tuberose, with blends of jasmine and lemon
Socially conscious perfume brand Sana Jardin has introduced its eighth luxury fragrance.
At the centre of the new Jaipur Chant edp (from £95) is tuberose from south India, Moroccan jasmine and French narcissi.
Its top notes include Italian lemon, clove leaf oil and sfuma primofiore with musk base tones of galaxolide and muscenone.
Tuberose is native to Mexico and was traditionally used in Ayurveda to 'attract love and intensify emotions', said the brand.
Sana Jardin's founder Amy Christiansen said she wanted to create the fragrance after being "captivated" by the stories and myths of tuberose.
Meanwhile, the brand's Beyond Sustainability Movement works to empower female entrepreneurs to help make changes in their community.
As part of the initiative, it teaches women across the world how to create products such as scented candles and orange blossom water in order to make a living.
It also offers financial, business and marketing lessons to ensure communities keep 100% of the proceeds.
Christiansen added: "I believe each of us can be an agent of change.
"With Sana Jardin, I wanted to demonstrate that it is possible to offer both luxury perfume and a powerful consumer choice, to economically empower the local communities involved in its creation."
The products are now available to buy in the US, Europe and Asia.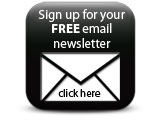 Companies