Sanctuary Spa tackles stress with new Sleep collection
The 3-sku product line is designed to optimise sleep with a blend of jasmine, ylang ylang and lavender
Skin care brand Sanctuary Spa is tackling stress and helping customers improve the quality of their sleep with the launch of a new collection of calming products.
The 3-sku product line-up features its Drift Off Bath Soak (£12), Relaxing Night Body Butter (£11) and Dream Easy Pillow Mist (£8), each blended with jasmine, ylang ylang and lavender for their calming properties.
The products are said to help induce and optimise a deep sleep.
The line-up is now available exclusively at Superdrug stores and selected online retailers.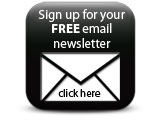 Companies