Sarah Jessica Parker unveils new fragrance Stash
51-year-old actress stars leaves chalk art messages on the streets of New York and LA to create a marketing buzz
Sarah Jessica Parker teased consumers ahead of the launch of her latest fragrance, Stash.
#ComeandFindIt chalk art messages were written on nearly 100 pavements in New York and LA, in the hopes of social media shares.
Parker posted one such image on her own Instagram account, hinting at the launch to her 2.7 million followers.
The 51-year-old actress went on to unveil the fragrance in a 30sec video campaign ad, which stars Parker in a bedroom taking out the fragrance from a drawer and applying it. It ends with her saying: "Stash. My new fragrance. Come and get it."
On the launch of Stash, Parker said: "When we were creating this fragrance it felt so original, unique and subversive, like we were working on a secret government project.
"I thought of the name Stash, because the fragrance came to resemble a precious stone – something you have to stash away because it's so valuable."
Stash is described as an aromatic woody scent and features top notes of grapefruit zest, black pepper and sage; heart notes of cedarwood atlas, patchouli, ginger lily and pistachio; and base notes of olibanum, massoia wood, vetiver and musk.
The fragrance was created with the help of IFF perfumers Clement Gavarry and Laurent Le Guernec. Both perfumers were involved in the creation of Parker's first scent, Lovely.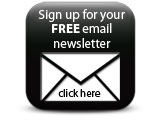 Stash is available exclusively at Ulta Beauty stores.
Companies