Saskia Diez x uslu airlines combines jewellery and cosmetics
Each nail polish is inspired by a semi precious stone
uslu airlines and German jewellery designer Saskia Diez have collaborated to create a collection of nail polishes inspired by semi precious stones.
The colours are translucent and include a clear red, inspired by the rubies of Mozambique; a deep green, similar to an emerald from the Muzo mine; and in blue, like the sapphires from Kashmir.
In the bottle the colour appears to be dark but once painted on it is thin and light, with a watercolour effect.
In addition to the polishes, customers can purchase a box of ten sequins, one for each nail, made out of 19 karat rosé gold.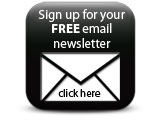 The sequins are punched and polished by hand, and only available at selected stores.
Companies