Sasy n Savy plumps for more premium packaging
Australian skin care brand Sasy n Savy has refreshed its packaging for a more premium look. The new packaging features a red, white and gold contrasting exterior, with an airless pump to keep product fresh and hygienic in the bottle and reduce wastage by dispensing the correct amount of product. The brand has also updated its closures to include a secured clear lid that prevents spillages and makes the products easier to transport.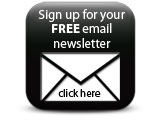 Sasy n Savy's products are 100% vegan-friendly and made using ingredients from Australian plants, herbs and flower extracts. The brand's new packaging will launch in August 2016.