Schmidt's Naturals enters skin care with new Bar Soaps
Schmidt's Naturals has launched its first non-deodorant product line.
Schmidt's Bar Soaps ($5.49 each) is the brand's first step into skin care.
The exfoliating bar soaps are available now in six scents that mirror the brand's deodorant line: Rose & Vanilla; Bergamot & Lime; Ylang Ylang & Calendula; Lavender & Sage; Cedarwood & Juniper; and Fragrance Free.
Like the brand's deodorants, all of the bar soaps are certified vegan and cruelty-free, containing no SLS, phthalates, PEG, artificial dyes or artificial fragrances.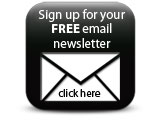 Launch: out now
Companies