Schmidt's Naturals introduces new aromatic body wash
With an argan oil-based surfactant the product is designed for moisture-rich cleansing
Body care brand Schmidt's Naturals has revealed its new Body Wash (US$9.99) designed to nourish and moisturise skin.
The wash is available in two scents, Jasmine Tea and Cedarwood & Juniper, and will launch at Target across the US.
The products are said to be true to the brand's vegan ethos and contains sea-based antioxidants and amino acids including nori, red algae and spirulina.
Co-founder and CEO Michael Cammarata said: "Diversifying and elevating our product offering is what our consumers expect of us.
"We are thrilled to continue providing the latest and most advanced plant-based ingredients and setting standards with environment-friendly and ethical practices that are even inspiring heritage personal care brands to follow suit."
The products are also free from SLS, sulphates, artificial dyes and fragrances.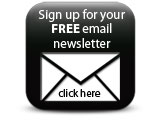 Companies