Schwan-STABILO Cosmetics invests in expansion and augmented reality in 2016/17
The private label cosmetics manufacturer has reported a €364.7m turnover in its 2016/17 fiscal year results
Private label beauty manufacturer Schwan Cosmetics has reported a €364.7m turnover in the 2016/17 fiscal year – up €400,000 on the previous year.
The company has attributed the relatively flat performance to its €40.5m investments.
Most of the money is said to have been used on a new Czech Republic production site, as well as product development and capacity expansion in Germany, and investment in augmented reality.
In particular, Schwan Cosmetics highlighted its InLiner development project.
The new liquid eyeliner format is designed with a wheel applicator to help consumers achieve a precise winged eyeliner look.
The InLiner
Further investment also went into the private label firm's Schwan Digital Studio, which opened in January.
The studio marks the company's shift away from its traditional cosmetic pencils portfolio and into digital solutions.
"The demand for digital solutions is extremely high, especially in young people," said Dr Jörg Karas, Managing Director of Schwan-STABILO Group.
"The aim is to enrich our product portfolio with business concepts and ideas from the digital world."
Schwan Cosmetics has also invested digitally by incorporating augmented reality glasses into the manufacturing process.
Alexander Sarkissian, Digital Initiative Manager at Schwan Cosmetics, said: "We can use this to quickly help our colleagues from all over the world with machine repairs or maintenance.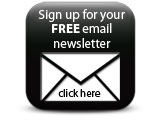 "And of course we can better address operational requirements even earlier, when the machines are being designed."
Featured Companies