Schwarzkopf sponsors Project Runway
Schwarzkopf in first US TV network partnership
Schwarzkopf has been named the official hair care sponsor of the fifth season of US reality TV show Project Runway All Stars. The collaboration, which was announced on 15 February, is the Henkel­-owned hair care brand's first partnership with a TV network in the US.
Nadine Berghaus, Vice President for Beauty Care North America at Schwarzkopf, commented: "We are very excited to be the official hair sponsor of Lifetime's Project Runway All Stars. We are passionate about offering high performance hair care and styling products for every consumer so that they can create their own runway look at home. Therefore, the sponsorship between Project Runway All Stars and Schwarzkopf is a perfect fit."
Project Runway All Stars features returning host Alyssa Milano, alongside judges Isaac Mizrahi and Georgina Chapman. Linh Nygun will also join the team as lead hairstylist, using the complete range of Schwarzkopf's essence Ultîme and styliste Ultîme hair care products to create the models' catwalk looks.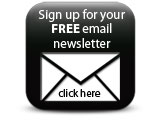 Project Runway All Stars is currently airing on the Lifetime channel in the US. Guest judges on the show will include US pop star Kesha, UK singer Boy George and US actress Vanessa Hudgens, among others.
Companies