Scientists discover 4 billion microplastic particles in Tampa Bay
Microplastics are formed from the breakdown of larger plastic packaging, including products from the beauty industry
A new study from the University of South Florida, US, has revealed Tampa Bay contains an estimated four billion microplastics particles.
Microplastics are particles that form when larger plastic packaging is broken down, such as shampoo bottles and plastic bags.
They are also durable and contain toxic pollutants, which can be ingested by marine life and transfer up the food chain.
"Very little is known about how much microplastics are out there and the full consequences of these particles on marine life," said Environmental Science and Policy graduate Kinsley McEachern who published the study.
"But emerging research indicates a wide range of impacts on marine ecosystems from the large accumulation of microplastics."
The second largest source of microplastic fragments found in Tampa Bay came from the breakdown of larger plastics, meanwhile fishing nets and lines were the largest contributor.
"These plastics will remain in the bay, the gulf and ocean for more than a lifetime, while we use most plastic bags and bottles for less than an hour," added David Hastings, Principal Investigator of the study.
"Although it is tempting to clean up the mess, it is not feasible to remove these particles from the water column or separate them out from sediments.
"Only by removing the sources of plastics and microplastic particles can we successfully decrease the potential risks of plastics in the marine environment."
Industry action
Due to their damaging effects, the European Chemicals Agency (ECHA) has proposed to ban the use of microplastics in the personal care industry.
This would reach ingredients far wider than exfoliating microbeads, which are commonly associated with cosmetic microplastic pollution.
The proposals would block the use of microplastics as opacifiers in rinse-off conditioners, hair colourants, skin care masks, shampoos and soaps.
Despite the environmental benefits, the plans have been met with backlash from the industry.
According to Cosmetics Europe it will "impact competitiveness and growth of the European cosmetics sector and on consumer choice of safe and efficacious product."
However, the organisation hopes to formally enforce the restriction as early as 2022.
Discover how beauty brands can tackle plastic pollution and reduce waste at Cosmetics Business Packaging Live. The conference will provide expert-led talks on new innovative technologies, materials and recycling schemes, specifically for the beauty industry!

Register to secure your place today!
---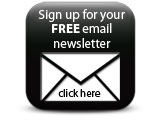 Companies