Scientists discover biodegradable plastics can be fully metabolised
Using the polymer PBAT, labelled with a carbon isotope, scientists were able to track the polymer-derived carbon along different biodegradation pathways in soil
Researchers at ETH Zurich and the Swiss Federal Institute of Aquatic Science and Technology have become the first to successfully determine that biodegradable plastics can be fully metabolised.
The scientists used the biodegradable polymer PBAT (polybutylenadipatterephthalat) labelled with a carbon isotope, which enabled scientists to track the polymer-derived carbon along different biodegradation pathways in soil.
This showed carbon from PBAT was not only converted into carbon dioxide, but also into biomass of microorganisms.
Commenting on the study, Hasso von Pogrell, Managing Director of European Bioplastics, said it has solved concerns regarding biodegradable plastics.
He said: "With this study, two concerns […] have been rebutted.
"The doubt that microorganisms fully metabolise certified biodegradable plastics and the concern that the oil-based part of the polymer will not biodegrade completely."
A major advantage of PBAT is its compatibility compared to polylactic acid PLA used in other packaging, which needs specific fermentation conditions in order to biodegrade.
The study also showed that, after the biodegradation process, only water and carbon dioxide were left.
Von Pogrell added: "The results of this study will surely enable municipalities and waste managers across EU member states to acknowledge the benefits and functionality of certified compostable plastic bio-waste bags for a separate collection of organic waste as well as in an agricultural context the alternative of soil biodegradable mulch films."
Typically PBAT is used for plastic films and bottles, coatings of paper and cardboard and foam.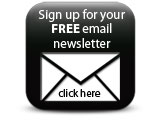 Companies