Scientists discover new environmentally-friendly way to produce plastic
The discovery could be key to reducing the 300 million tons of plastic produced annually
Scientists from the University of Liverpool have discovered a new process to make plastic that is less harmful to the environment.
The new catalytic process for inverse vulcanisation would work to make plastic from sulfur, an abundant chemical element found as a mineral deposit across the world.
Sulfur is also a waste product from the refining of crude oil and gas in the petrochemicals industry.
The catalytic process is necessary as the chemical element cannot be used alone and needs to be reacted with organic crosslinker molecules in order stabilise it.
The researchers from the university's Stephenson Institute of Renewable Energy found that this new process reduced the required reaction times and temperatures, while preventing the production of harmful by-products.
Tom Hasell, whose group conducted the research, said: "Making polymers (plastics) out of sulfur is a potential game changer.
"To be able to produce useful plastic materials from sulfur, a by-product of petroleum, could reduce society's reliance on polymers made from petroleum itself."
He continued: "These sulfur polymers may be easier to recycle, which opens up exciting possibilities for reducing current use of plastics."
The production of plastic is also known to release harmful chemicals into the surrounding soil, this then has the ability to seep into groundwater causing harm to species that drink the water.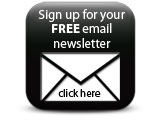 Companies