Scott Cornwall survey reveals UK hair colouring facts
New research by Scott Cornwall found that 60% of women regularly colour their hair at home, with brunette being the most popular shade.
A recent survey by hair colour brand Scott Cornwall has revealed interesting facts about hair colouring in the UK.
The brand, known for the Colour Restore Hair Infusions Range, commissioned the survey of 20-60 year old British women, and revealed that 60% regularly dye their hair at home and that the most popular colour choice is brunette.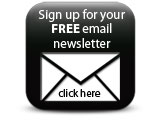 Other findings include that 40% of women have encountered trouble when colouring hair at home, with 44% of these disasters relating to an attempt to go blonde.
Companies