Scott Eastwood is new face of Davidoff fragrance
The American actor will be the new face of the Davidoff Cool Water fragrance advertising campaign
Coty has signed an agreement with actor Scott Eastwood to be the new face of the Davidoff Cool Water fragrance advertising campaign starting worldwide from this summer, when the first TV commercial and print ad will appear.
The American actor has had roles in over 20 films, his latest being Fury. Born and raised by the sea in California and Hawaii, Eastwood is a "lifelong ocean lover" and surfer - fitting for the face of Cool Water.
"The ocean has been a huge part of my life for as long as I can remember, and I'm proud to be the face of the fragrance that is synonymous with that lifestyle", said Eastwood.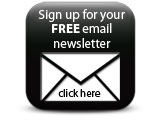 "Scott Eastwood is a rising star in Hollywood who has always been committed to the ocean and to nature. He represents a new kind of man: a man who is outdoorsy, adventurous and cares about the environment but doesn't take himself too seriously. He truly embodies the spirit of Davidoff Cool Water," commented Steve Mormoris, Coty's Chief Marketing Officer for Fragrances.
Companies