Sebastian Professional collaborates with 'body-love' activist Tess Holliday
The partnership marks the launch of the brand's new campaign #ShapeYourWorld
Tess Holliday
Hair care brand Sebastian Professional has collaborated with 'body-love' activist Tess Holliday to promote its new campaign #ShapeYourWorld.
Holliday is best known for pioneering the body positive movement.
She said: "I'm thrilled to work with Sebastian Professional.
"I've been using Sebastian for years and as a plus size model, I'm delighted they understand the importance of diversity and individuality in the beauty industry, where so often only a certain type of look is celebrated."
To start the partnership, Holliday has partnered wth Sebastian's Professional Top Artist, Anthony Cress to create a holiday style.
"Working with Anthony was amazing. He educated me through the entire process, I left feeling empowered and beautiful," said Holliday.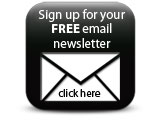 Customers can see a glimpse of Holliday's holiday style on her Instagram page @tessholliday.
Companies