Sebuless – purity from nature
Sederma will take the opportunity of in-cosmetics 2014 to introduce Sebuless™
Sederma will take the opportunity of in-cosmetics 2014 to introduce Sebuless, a multifunctional ingredient designed to mattify and equalise skin tone of oily and acne-prone skin in only one month. Unprecedented in vitro tests using normal human sebocytes as a more reliable predictive model associated to a cosmetogenomic approach confirms an action for each step of the process leading to oily skin and associated blemishes: hyperseborrhoea, microbial proliferation, inflammation, hyperkeratinisation and hyperpigmentation.
To further validate its efficacy in vivo, a consumer study was carried out on 100 volunteers (mean age 24) and demonstrated that Sebuless, within only 1 month, made the skin less shiny for 70% of the panel. There was a consumer-perceivable improvement in the appearance of pimples and red spots with over 70% of volunteers reporting a more purified skin appearance.
This high tech active ingredient is issued from plant cell culture and thus offers a natural and gentle alternative to AHAs in treating oily and acne-prone skin, globally.
Pacifeel – A pacified skin feels beautiful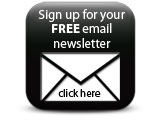 A second novelty will be unveiled during the show. Named Pacifeel, it offers a holistic approach to treat causes and signs of sensitive skin. This natural active ingredient visibly soothes reactive and sensitive skin. To know more about this product the only solution is to visit Sederma's stand 1H30. It will also be the opportunity to make sure that you haven't missed one of the new products that have been launched since the last in-cosmetics trade show:
Beautifeye: the first active ingredient of its kind demonstrated to have a lifting action on the sagging upper eyelid (C&T R&D Award in-cosmetics Asia 2013).
Venuceane: the Sederma's anti-ageing active offering protection against ultraviolet (UV) damage has proven to be also highly efficient against IR-Ageing.
NG Shea unsaponifiable: this new grade of shea butter is even more efficient (concentration of unsaponifiables three times higher compared to standard shea butter) and 100% natural origin guaranteed (obtained by an innovative sustainable process).
Companies