Sederma tackles screen light exposure
One of the many concerns surrounding our dependence on electrical devices is the impact that blue light irradiation emitted by screens can have on our health and, consequently, on our skin.
Recognising the market potential for screen light protecting products, Sederma has identified three plant cell culture extracts – anti-pollution active ingredient Citystem, and anti-agers Majestem and Senestem – that reduce blue light irradiation damage to skin.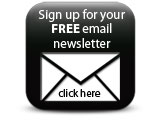 The products have been demonstrated to protect skin against the harmful effects of screen light by neutralising oxidation factors and reducing inflammation.
Companies