Selfie skin analysis found to boost customer conversion by 50%
A new study by beauty digital advisor Revieve shows that providing online skin analysis encourages consumers to buy beauty products
Beauty solution company Revieve has found that providing skin analysis of selfies for online shoppers can increase customer conversion by 50%.
The study was carried out across four continents through retailer and brand websites that use Revieve's Digital Beauty Advisory solution, which helps customers discover personalised recommendations for skin care concerns.
Analysts examined the conversion and purchase actions taken as a result of performing an online skin analysis.
Revieve's CEO Sampo Parkkinen said: "The results of the study highlight increasing importance for beauty brands and retailers to provide their shoppers with digital services that help make the consumer feel a personal connection with the brand or retailer."
According to Parkkinen, these results show the authoritative power of the selfie in the marketplace.
He added: "This insight proves how tremendously powerful an online selfie analysis can be for beauty brands and retailers in building trust, increasing engagement and ultimately offering a more personalised beauty-shopping experience online.
"Although we recognise many retailers and brands are already providing a personalised guide-selling experience to help their customers discover products, the results of our study clearly display the power of analysing the customers face through a selfie and the resulting improvement in the customer experience it provides."
New horizons
Revieve works with a range of beauty companies, its latest being UK-based beauty e-tailer Jolie.
By using the platform, Jolie's shoppers will be able to select products that are best suited to them from the products stocked online.
Jolie's E-commerce Manager Hanna Sairinen said: "We're thrilled to be working with Revieve and are delighted to be able to provide our shoppers with an innovative solution helping them find products individually for their skin concerns and needs based on their selfies.
"Revieve has been a very supportive partner and has provided us with a very flexible solution with the ability to customise the Digital Beauty Advisor to match our brands and the values which we wish to communicate to our customers."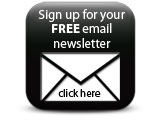 The brand has already seen more than 20% of shoppers using the service and buying thanks to the skin analysis service.