Selfie-obsessed? UK women take over 1,000 selfies a year
New study shows women are spending on average 30 hours a year taking pictures of themselves
A new survey undertaken by Voucher Codes Pro has revealed that on average British women between the ages of 18 and 35 take more than 1,000 selfies a year.
The Voucher Codes Pro survey, conducted on 2,173 UK women asked: "How many selfies do you take each week?"
The average answer emerged at 21 - in 52 weeks that number amounts to 1,040 selfies a year.
George Charles, a spokesperson for Voucher Codes Pro, said: "Selfies have become such a massive part of young people's lives, especially for females. Social media channels have introduced the need for gratification in the form of likes and comments."
Battle of the apps
Researchers for the discount website continued they investigation into British women's selfie habits by asking participants what app they were using to take their selfies.
The results showed 52% were using Instagram, 31% said Snapchat and the remaining 3% said they used the camera on their phone.
Respondents were then asked how long it took them to take the perfect selfie.
The average answer was 35 minutes a week, which cumulates to 1,820 minutes, or 30 hours each year.
From the research, the primary reason women gave for taking selfies, at 29%, was because they believe they looked good.
Meanwhile, 23% said they took selfies because it boosted their confidence, 17% said they wanted to show off, 14% admitted to enjoying getting the likes and 13% said they liked to document various aspects of their life.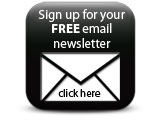 The team at Voucher Codes Pro conducted the study as part of ongoing research into the lifestyle habits of Britons when it comes to social media.
Companies