Senior Beauty Packaging/Brand Designer – South West London – up to £35,000 DOE
Lead and mentor the Beauty Designer and Intern
Have you already bagged a beauty design packaging role?
Do you have a keen interest and knowledge in design and industry trends?
As Senior Beauty Packaging/Brand Designer you will have a proven track record of delivering exceptional commercial design solutions within the beauty sector across packaging, branding and marketing and lead core & MTO (made to order) beauty design projects from start to finish.
With your management experience you will lead and mentor the Beauty Designer and Intern.
You will be highly organised and have the capability to work on more than one project at one time and hit deadlines when required. There will also be some expectation to liaise with Marketing and the Product Development team as well as other departments.
If this sounds like the opportunity for you, apply today!
(Ref AE1249).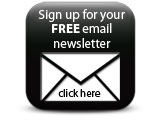 Email your CV to ae@arthuredward.co.uk or contact:
Heidi Bannister 01183 778 393 / 07747 792 272 / heidib@arthuredward.co.uk
Ana Filipa Calado 07792 958 152 / filic@arthuredward.co.uk
Melissa Shifrin 07803 504 100 / mels@arthuredward.co.uk
Holly Stanley 07384 256 771 / hollys@arthuredward.co.uk
Ben Ford 07710 392 825 / benf@arthuredward.co.uk
Christina Krajewski 07342 883 457 / christinak@arthuredward.co.uk
Joseph Bannister 07546 435 243 / joeb@arthuredward.co.uk
Featured Companies