Senior Development Chemist – Sheffield – £30-45,000
Support the team in the development of new product formulations. Liaising with sales, production and marketing
Are you excited by the development and scale up of new product formulations?
Do you have experience working in the formulation and development of cosmetics, toiletries, bath, body, hair and skincare?
As a Senior Development Chemist, you will support the team in the development of new product formulations. Liaising with sales, production and marketing teams when required. Working on a mix of own brands and external clients' briefs, developing formulations from first principle to scale up.
You will work alongside raw materials suppliers to get knowledge of the latest trends and innovations.
You possess technical knowledge with the UK Cosmetics legislation, EU and Global Market regulatory to ensure that all products are safe and legal and will use your communication skills to deal with customers' complaints and take actions.
Creative with passion for the cosmetic industry, you are a team player with proven project management experience.
If you are looking to embrace a new challenge and continue progressing your career, apply today!
(Ref AE1266).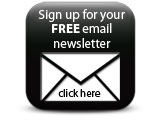 Email your CV to ae@arthuredward.co.uk or contact:
Heidi Bannister 01183 778 393 / 07747 792 272 / heidib@arthuredward.co.uk
Ana Filipa Calado 07792 958 152 / filic@arthuredward.co.uk
Melissa Shifrin 07803 504 100 / mels@arthuredward.co.uk
Holly Stanley 07384 256 771 / hollys@arthuredward.co.uk
Ben Ford 07710 392 825 / benf@arthuredward.co.uk
Christina Krajewski 07342 883 457 / christinak@arthuredward.co.uk
Joseph Bannister 07546 435 243 / joeb@arthuredward.co.uk
Companies