Senior Formulation Scientist — UK
Do you crave to work in a fast-paced, dynamic and team environment where you will be contributing to a growing business?
Pangaea Laboratories is an exciting beauty company, whose main areas of focus are innovative skincare and haircare brands (www.pangaea.co.uk)
We are the makers of Medik8, a leading global brand in professional skincare (www.medik8.com)
Pangaea exists to make beauty better, creating brands with unique missions that abide by these five principles:
Promise - only making products that do what they say. No false promises here
Nature - bringing the best of science and nature together (they are not enemies)
Make - developing all products in-house. We are not simply a marketing company
You - creating tailored beauty products that fit into modern lifestyles
Happy - using openness and high-tech tools to keep customers informed and happy
We are striving to be Britain's #1 Cosmetic Superlab, and you can be part of the journey!
As a Senior Formulation Scientist, you will be responsible for upholding these values within product development, managing formulation development from conception through to launch in the market.
Key responsibilities will include:
Development of highly technical formulations based on target specifications
Leading the product development from lab to scale up and prescribing the required testing in order to bring to market
Sourcing and researching innovative new ingredients
Maintaining an environment of rapid sample development by motivating and guiding a team of formulation chemists.
Collaborating with external parties during defined projects and proactively in order to maximise potential opportunities
Provide technical leadership in the R&D team and serve as expert in-house advisor on key scientific discipline areas and optimum blending procedures in production.
The successful candidate will:
Hold a relevant degree or PhD (biochemistry, formulation science)
Have 8+ years experience within the formulation and development of cosmetic products
Have great communication skills
Have an organised and methodical approach to work with excellent attention to detail
Deeply understand the needs and sensory preferences of different skin types and demographics.
Be commercially minded - able to balance business needs with marketing requirements.
Be flexible - able to manage day to day opportunities with longer term projects.
Our Rewards:
Competitive Salary plus benefits
We are an equal opportunities employer, have a diverse workforce and make our decisions based on your skills and experience. We can only accept applications from those who can prove their eligibility to work in the UK . No agencies or publications.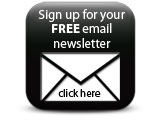 To apply, please contact Paola Tartaglione at paola.tartaglione@pangaea.co.uk