Senior Formulator – Cheshire – £30,000
Formulate new applications to showcase your product range
Are you a creative formulator with proven experience to create award winning concepts?
Can you present your concepts just as well as creating them?
Working as a senior formulator for this global specialist chemical company, you formulate new applications to showcase your product range and provide technical support to colleagues and customers.  This will include going on customer visits with the sales team to promote and train on product application and capabilities.
With your clear communication skills, you will be the voice of the lab, responding to technical enquiries from customers and colleagues including preparing written reports/ presentations for all customer technical support projects that are undertaken.
Using your degree in Chemistry, Biochemistry, Cosmetics Science or related subjects and 5 years'+ experience in researching /formulating personal care you will formulate novel/innovative sample finished products to demonstrate to customers the products to their best advantage in any given application all within COSHH guidelines.
As this is a global company ideally you will be fluent in English and French (oral and written).
If you have all the right ingredients apply today.
(Ref AE1054).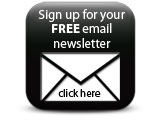 Email your CV to ae@arthuredward.co.uk or contact:
Heidi Bannister 01183 778 393 / 07747 792 272 / heidib@arthuredward.co.uk
Ana Filipa Calado 07792 958 152 / filic@arthuredward.co.uk
Melissa Shifrin 07803 504 100 / mels@arthuredward.co.uk
Holly Stanley 07384 256 771 / hollys@arthuredward.co.uk
Ben Ford 07710 392 825 / benf@arthuredward.co.uk
Christina Krajewski 07342 883 457 / christinak@arthuredward.co.uk
Joseph Bannister 07546 435 243 / joeb@arthuredward.co.uk