Senior Key Account Manager EMEA – London – £30k
Experience working with distributors internationally within a key account management role
Do you have the experience to untangle sales queries?
Have you had at least 1 years of experience working with distributors internationally within a key account management role within the beauty or fashion industry?
Are you a tough cookie that is happy to negotiate to get results?
Looking after the biggest £10 million+ accounts for this well recognised forward-thinking company you will be based in the London office however you will be required to spend time in both in the UK and overseas for meetings and tradeshows.
With your experience in dealing with international distributors you will enjoy the daily contact with distribution partners and customers looking how you can support and grow every opportunity to the maximum potential.  You are confident to present to all levels and not afraid to challenge or negotiate where needed. 
Using your passion and experience of working in a commercial beauty environment you can demonstrate a high standard of sales management, organisational, communication and negotiation skills ensuring that your accounts run smoothly. You thrive at pitching fresh and innovative ideas to key accounts but your also happy crunching the numbers and developing strategies. 
With your confident and positive attitude, you will act as role model and coach to junior members of the sales team.
If you want to be part of a fast-moving company, apply now.
(Ref AE1053).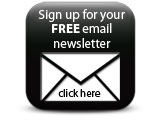 Email your CV to ae@arthuredward.co.uk or contact:
Heidi Bannister 01183 778 393 / 07747 792 272 / heidib@arthuredward.co.uk
Ana Filipa Calado 07792 958 152 / filic@arthuredward.co.uk
Melissa Shifrin 07803 504 100 / mels@arthuredward.co.uk
Joseph Bannister 07546 435 243 / joeb@arthuredward.co.uk
Featured Companies