Senior Key Account Manager – London – £50-55,000 DOE
Deliver budgeted sales and profit growth
Are you an experienced key account manager in personal care selling into grocers and Boots/ Superdrug?
Can you build long-term business relationships whilst keeping your beady eye constantly on the numbers?
With your tenacious sales experience you will deliver budgeted sales and profit growth, whilst developing operational and strategic partnerships with agreed customers across a number of brands.
Working closely with the business directors to develop a 3-year strategic customer plan identifying area of current and future profitable growth that is both ambitious and achievable. You're a tough negotiator to ensure you deliver sales/margin/profit targets and long-term success.
As an experience account manager working with the top grocers and Boot/Superdrug within the beauty, personal care or FMCG market you know what consumers are looking for and what your competitors are doing. This knowledge will be vital in accurately forecasting volume/sales/investment with a clear focus on base business and managing growth. Taking responsibility for identifying the business needs of the buyers and being proactive in identifying and developing 'business solutions' across internal teams to provide a flawless supply chain and the highest level of customer service.
This is a fantastic role for a real number crunching entrepreneurial Senior Key Account Manager who wants to be a big fish in a little pond!
(Ref AE1136).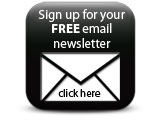 Email your CV to ae@arthuredward.co.uk or contact:
Heidi Bannister 01183 778 393 / 07747 792 272 / heidib@arthuredward.co.uk
Ana Filipa Calado 07792 958 152 / filic@arthuredward.co.uk
Melissa Shifrin 07803 504 100 / mels@arthuredward.co.uk
Holly Stanley 07384 256 771 / hollys@arthuredward.co.uk
Ben Ford 07710 392 825 / benf@arthuredward.co.uk
Christina Krajewski 07342 883 457 / christinak@arthuredward.co.uk
Joseph Bannister 07546 435 243 / joeb@arthuredward.co.uk