Senior Nutritional Scientist – Ireland – Attractive salary package + benefits
Be heavily involved in the NPD process
We are looking for a senior nutritional scientist to join a giant global company in the nutrition industry whose portfolio is continuing to grow. You will be familiar working with solid dosage formulations for both in house and for contract manufactured products.
You will be heavily involved in the NPD process working closely with all departments throughout the product development and be a key figure throughout.
You will be a primary resource to the global formulations market and have a strong technical background to support this.
Some Key Responsibilities:
Working cross functionally with internal teams such as marketing and product development
Formulating solid dosage products (soft gels, hard capsules and tablets)
Work closely with 3 rd party partners and manage their development of formulations (CFO/CMO)
Identify and approve contract suppliers corresponding with procurement and quality
Be a subject matter expert in solid formulations.
You will
Be knowledgeable in ingredients and format technologies
Be a team player providing support to colleagues and actively helping to share idea's and knowledge
Have good communication and organisation skills
Be confident in your ability and decision making
Have a hand on approach working with formulations and developments
Be open to travelling when required
Have a degree in pharmaceutical sciences or food/nutritional science or 5 years' experience in solid dosage formulations.
This is a unique opportunity to work for a global and well credited company who continue to grow year by year. Offering a great work environment in a vibrant location and chances of progression to help career development.
If this is of interest and you feel you meet the required criteria, please email your CV to – James Button Senior Consultant @ VPss Jbutton@vpss.co.uk.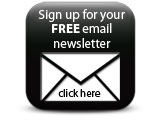 Please quote CosBus in your application.
Companies