Senior Product Developer – London – £35-37,000 + Bonus
Do you live and breathe beauty?
Are you fizzing with experience in product development within the beauty market?
You will be working for an innovative and entertaining beauty brand to design and deliver core products and the management of the product lifecycle of all existing products within the range.
Working closely with other business functions to deliver relevant innovative products with maximum profitability for the business, compliant with relevant legislation and delivered within agreed timeframe.
Being obsessed with all things beauty you will constantly be analysing the market for new product development opportunities. Monitoring blogs, vlogs, beauty retailers (bricks and mortar and online) and trade publications for the latest beauty activity and trends. Not only do you have an eye for trends but also facts & figures, analysing all available data from demand planning to have a continuous understanding of products successes & failures.
Using your on-point market knowledge you will work with the retailers to create bespoke ranges ensuring feasibility and compliance.  You will proactively manage all other functions of the business on the critical path from concept to shelf to ensure all deadlines and briefs are met. 
Having experience with far east suppliers/ manufacturers you know where and how to get the best possible deals and are happy when needed to visit to negotiate face to face.
This is a fantastic opportunity to join this fun company where your hard work and leadership will be rewarded. 
(Ref AE1028).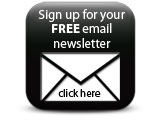 Email your CV to ae@arthuredward.co.uk or contact:
Heidi Bannister 01183 778 393 / 07747 792 272 / heidib@arthuredward.co.uk
Ana Filipa Calado 07792 958 152 / filic@arthuredward.co.uk
Melissa Shifrin 07803 504 100 / mels@arthuredward.co.uk
Holly Stanley 07384 256 771 / hollys@arthuredward.co.uk
Ben Ford 07710 392 825 / benf@arthuredward.co.uk
Christina Krajewski 07342 883 457 / christinak@arthuredward.co.uk
Joseph Bannister 07546 435 243 / joeb@arthuredward.co.uk
Featured Companies