Senior Production Manager - £55K - £60k – Night Shifts – Wiltshire
Responsible for guiding and managing over 130 individuals per shift across many hot & cold filling lines
Night Shifts – (11pm – 7am) – (Sunday – Thursday)
Wiltshire – Bristol, Bath, Salisbury, Swindon
Our established Global client is looking for an experienced Senior Production Manager for their Wiltshire location. The Senior Production Manager will manage and develop the engineering, filling and packing operation in line with business objectives.
You will be responsible for guiding and managing over 130 individuals per shift across many hot & cold filling lines, so having experience in running shift patterns & hygiene and quality standards is essential. Your duties are as follows:
To monitor and achieve agreed manufacturing schedules on time and in full
To increase productivity and efficiency with particular focus upon wastage and direct labour efficiency
To ensure all manufacturing records and reports are produced in a timely and accurate manner
To review all audits including customer, external organisations, and internal ensuring prompt resolution of any issues.
To contribute fully to the NPD process
To manage all filling and packing spends to agreed budgets
To ensure that R&D performance and customer service are optimised.
To drive continuous improvement activities in all areas.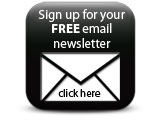 If this opportunity has grabbed your attention and you have the right background and experience then please forward your details for a speedy and professional response to Matt Venables at VPss; mvenables@vpss.co.uk 01473 685588
Companies