Senior Research Scientist Home Care – New Jersey – $100-180,000
Senior research scientist for a multinational specialist chemical company
Are you a blue-sky thinker within home, laundry or dish care scientific development?
Do you have the experience to create award winning concepts and formulations?
Working as a senior research scientist for this multinational specialist chemical company, you will have full creative control on technical home care, hard surface cleaning, dish care and laundry care concepts.
Using your degree in polymer science / chemistry and 5 years'+ experience in researching /formulating home, dish and laundry care you will plan, conduct and lead the technical service and applications support in the field of home care, cleaning, dish and laundry care applications with focus on innovation and new technologies.
Your clear communication and the ability to lead projects will be vital to support new product launches and delivering key R&D growth programs for new technologies in cleaning.
The work requires traveling up to 25% of your time in Europe. Apply today!
(Ref AE1075).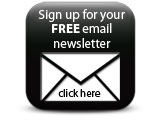 Email your CV to ae@arthuredward.co.uk or contact:
Heidi Bannister 01183 778 393 / 07747 792 272 / heidib@arthuredward.co.uk
Ana Filipa Calado 07792 958 152 / filic@arthuredward.co.uk
Melissa Shifrin 07803 504 100 / mels@arthuredward.co.uk
Holly Stanley 07384 256 771 / hollys@arthuredward.co.uk
Ben Ford 07710 392 825 / benf@arthuredward.co.uk
Christina Krajewski 07342 883 457 / christinak@arthuredward.co.uk
Joseph Bannister 07546 435 243 / joeb@arthuredward.co.uk
Featured Companies