Sens8ate Skincare Botanicals taps into CBD
Sens8ate Skincare Botanicals advocate the use of CBD but with 0% THC
When it comes to CBD-based beauty products, CBD (an oil extracted from the hemp plant) promises a range of health benefits, many of which have been praised for treating and preventing skin breakouts.
As a skin care brand, Sens8ate Skincare Botanicals advocate the use of CBD but with 0% THC (which means that all traces of THC – The Psychoactive Chemical of Cannabis have been removed).
Morning Dew CBD Day Cream | £54.99
This natural moisturiser has been designed with a range of vitamins, oils and extracts to deeply moisturise and hydrate the skin. This formula contains a natural blend of CBD, hyaluronic acid, baobab oil, opuntia oil, green tea and meadow foam oil keeping skin well-nourished, resulting in a healthy glow.
Evening Elixir CBD Night Cream | £59.99
This soothing natural night moisturiser is infused with CBD, hyaluronic acid, opuntia oil (prickly pear), gotu kula extracts, cucumber virgin oil, rosehip oil and evening primrose oil to create a perfect cream that rejuvenates skin throughout the night.
Flawless CBD Miracle Face Oil | £69.99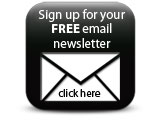 This 100% natural facial oil serum contains a blend of CBD, marula, broccoli, flaxseed and apricot oils that help reduce the appearance of wrinkles resulting in younger, more radiant skin.
Featured Companies