SenzaGen signs deal with Charles River Laboratories
The contract research organisation will market the Swedish biotech company's GARDskin test globally
SenzaGen has signed a deal with contract research organisation Charles River Laboratories to market the company's GARDskin cruelty-free allergenics test globally.
The Swedish biotech company's genome-based test reveals which chemical substances are at risk of causing allergic reactions.
SenzaGen's GARD tests show a very high accuracy rating of up to 90% reliability, compared to the current predominant method of experimenting on mice, which has 70-75% accuracy, according to the company.
It is said to have the potential to replace these methods, in accordance with the European REACH Regulation, which prohibits allergy testing of cosmetics on animals.
SenzaGen's allergenic tests are said to be highly accurate and cruelty-free
Anki Malmborg Hager, CEO of SenzaGen, said: "With this new global distribution agreement, we are linking up with yet another very strong partner for the global launch of GARDskin.
"Charles River is a leading player in many important geographical markets and in several different industries, and we are looking forward to working together in the commercialisation of SenzaGen's high performing, accurate allergy test."
Charles River Laboratories is a US corporation specialising in pre-clinical laboratory services for the biotechnology and pharmaceutical industries.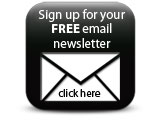 SenzaGen recently revealed its latest in vitro test, GARDpotency, which it claims can determine the allergenic effects of chemicals with high accuracy.
Featured Companies
See also