Sephora moves into Brooklyn
Retailer expanding in US
In November, cosmetics retail giant Sephora (LVMH) will open a 7,000sqft outlet in the downtown Brooklyn Municipal Building in New York City. The cosmetics chain is remaining tight-lipped on the subject, but its signage is now visible after scaffolding has been removed and the windows are covered in brown paper to hide the work going on inside.
Sephora is believed to have signed a lease on the ground floor corner spot in June, obtaining 1,300sqft of storage into the deal, according to sources at the New York Post. The new outlet will be Sephora's 11th in New York, but all of the others are on Manhattan Island, including key locations such as the Flatiron District, Broadway and the Meatpacking District.
The Brooklyn address, at 210 Joralemon Street, is in a Skyscraper Historic District, a collection of 21 architecturally notable buildings that were built during the late 19th and early 20th centuries and are now protected as historic structures.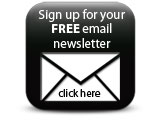 The site developer, United American Land (UAL), owned by the Loboz family, is continuing to renovate the building and is believed to be in discussion with women's fashion retailers to fill the 39,500sqft of retail space on the ground and second floors.
Companies