Sephora multiplies in JC Penney
Retailer JC Penney opens a further 11 Sephora boutiques within its stores across the US
On 27 June, JC Penney opened a further 11 Sephora boutiques within its stores across the US. Each shop-in-shop will occupy around 2,200sqft in the centre of the store, bringing the total number to 489 Sephora outlets in 1,100 JC Penney stores.
The two firms have been partners since 2006. New outlets include Westfarms Mall in Farmington, New Jersey, where Sephora already has an outlet, and the Meadowbrook Mall in Bridgeport, West Virginia. JC Penney's former CEO, Ron Johnson, pioneered the shop-in-shop approach, bringing in many fashion labels, but after he was ousted and former CEO Mike Ullman returned, the shop-in-shop concept was discarded, except for Sephora, though Ullman later added Disney to the mix.
Meanwhile, in Australia, Sephora is aiming to win at least 10% of the Australian cosmetics market, according to LVMH's Asia and Middle East President Ravi Thakran, who said the firm will achieve its aims by offering lower prices, new brands and a self- service format to attract younger women and men into its stores. Speaking to Melbourne newspaper The Age, Thakran said he expected Sephora's Australian sales to reach US$225m to $250m – double analysts' expectations.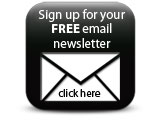 Patricia Mansfield-Devine, Rennes
Companies