Sephora takes first step into ecommerce in China
Retailer will launch store on jd.com
Sephora has made its first foray into China's ecommerce market launching on jd.com.
The move will see more than 1,200 products from more than 70 brands retailed via a 'Sephora store' on the website. Brands include international and smaller names such as Dior, Guerlain, Benefit and Kenzoki.
Anne Veronique Bruel, President of Sephora Asia, said: "Sephora is dedicated to providing the best, most trusted beauty solutions for our customers, while making shopping more efficient, intelligent and fun. That's why we are delighted to be partnering with Chinese e-commerce pioneer JD.com, which is known for its superior customer service, fast nationwide delivery and longstanding reputation as the online source for guaranteed product authenticity. Sephora is renowned for its beauty solutions from the world's best brands. I am confident that together we will be able to provide Chinese consumers with a truly world-class online shopping experience, without the worry of counterfeits."
Haoyu Shen, CEO of JD Mall, added: "JD.com's Beauty Channel is focused on providing the highest-quality products and services to our customers and we are very excited to offer Chinese consumers convenient access to leading beauty solutions from Sephora, one of the world's top retailers. As China's largest e-tailer, we are able to offer Sephora an end-to-end e-commerce solution that ensures Chinese consumers have the best possible brand experience when purchasing their beauty products online. Our direct cooperation with Sephora further strengthens the confidence of cosmetics shoppers in China that JD.com is the go-to site for the most sought after authentic name-brand products."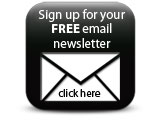 Jd.com is the largest online direct sales company in China. It provides same-day delivery in more than 130 counties and districts across the country, and next-day delivery in more than another 850 counties and districts. It operates seven fulfilment centres and a total of 143 warehouses in 43 cities.
Companies