Seppic: New products Launched at in-cosmetics Global 2019
EMOGREEN C69
From 100% natural origin content (naturality ISO 16128), EMOGREEN C69 is an alternative to dimethicone touch in cosmetic formulations.
Readily biodegradable, COSMOS approved and NATRUE certified, this China compliant and non-GMO emollient fits with all kinds of formulations.
EMOGREEN C69 meets consumers need for pleasant skin feel and more natural cosmetics.
Easy-to-use and very fluid, EMOGREEN C69 is a crystal clear and odorless oil. These characteristics make it convenient for any type of texture and application (skin care, hair care, make-up, sun care etc.)
EMOGREEN C69 imparts a soft and extra-comfortable powdery veil at the end of application. Neither sticky nor draggy, its outstanding sensory makes it the right choice for face and body care as well as for sun care and make-up.
HYDRALIXIR
During the next In-Cosmetics 2019 exhibition in Paris, wesource™ will present HYDRALIXIR range:  a collection of responsible plant cellular waters, sourced from the marine world.
Freshwater, an essential ingredient in cosmetic formulations, is a precious resource at the heart of fundamental human and ecological concerns. Highlighted by our researchers, new sources of plant-based waters help to preserve this vital resource; HYDRALIXIR range is an eco-designed collection of plant cellular fresh waters, combining responsible innovation and naturality.
HYDRALIXIR LD, Cellular Elixir from Laminaria digitata (certified from organic agriculture), and HYDRALIXIR CC, Fundamental Fluid from Chondrus crispus and Gigartina stellata, are plant-based waters from seaweeds, that are accessible in a local, reasoned and sustainable harvest* in Brittany (France).
Two by-products captured by evaporation, resulting from an energy-efficient production with a low impact on drinkable water resources, which reduce the freshwater footprint of cosmetic formulations.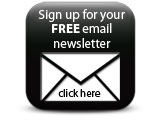 Nathalie Trouvé, Product Manager of HYDRALIXIR range, tells: "HYDRALIXIR is a collection of ingredients in line with our customers and eco-consumers expectations, in terms of responsibility. A meaningful drop of water, reflecting both wesource know-how and Seppic's commitment."
Companies