Seppic confirms flash radiance claim for Taladvance
Seppic has announced new clinical data for its complexion-perfecting ingredient Taladvance.
Sourced from Madagascar by Seppic subsidiary Serdex, Taladvance is a China compliant, nature-like active ingredient extracted from Centella asiatica.
The plant is well-known for its high levels of triterpenes and polyphenols, and offers properties including soothing and repairing.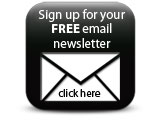 Recent clinical data on volunteers has shown that Taladvance significantly improves skin uniformity after just 30 minutes (+58% radiance) and boosts skin 'glow' after 28 days, allowing Taladvance to be linked with complexion-perfecting or flash radiance claims.
Featured Companies