Seppic showcases cosmetic concepts at MakeUp in Paris
During its first MakeUp in Paris show, Seppic showed how hero ingredients in its portfolio may be used to formulate innovative finished colour cosmetic products
Among the line-up of proposed make-up formulations was Perfect Blend, a DIY concept based on Seppic's Geltrap, which provides freshness during application.
It also combines Easynov and Sepinov EMT 10, which allow for the incorporation of a high quantity of pigments. There are Color Boosters that can be added to the Perfect Blend base to create a custom shade.
Nude Fluid Foundation is an ultra-fluid foundation created via cold processing.
It contains Fluidifeel Easy, as well as Emosmart L19 and Lanol 99 for a light skin feel and glide; and for young consumers a minimalist Transparent Foundation offers a fun transformation effect with Sepimax Zen enabling the suspension of pigment-containing capsules in a clear gel for optimum playtime.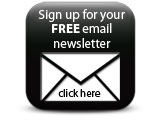 Finally, Gourmand BB Cream brings natural tinted cover and comfort thanks to Sensanov WR and Montanov 202, which create a light emulsion with a smooth texture and a velvety finish.
Companies