Seppic's Ceramosides HP mimics human skin layer
The active ingredient is rich in ceramides, vital in skin protection and regeneration
Seppic, a subsidiary of the Air Liquide group, has developed a new active ingredient for the cosmetics market: Ceramosides HP, which is made of plant-based ceramides that are identical to those found in skin. The ingredient is derived from 100% natural ingredients, and also includes digalactosyl diglycerides and is 77% omega fatty acids (3, 6, and 9).
When human infants are born, their skin is covered in a white coating rich in waxy lipids known as ceramides. These lipids are the main components of the human skin's epidermis layer, and play an important role in the regulation of the life cycle of skin cells. This layer helps make the skin impermeable to water, and protects the body from pathogens in the environment. Ceramide levels decline with age.
According to Seppic, Ceramosides HP visibly improves skin texture in low doses, tightening pores and causing a 50% increase in skin hydration one hour after application – an effect that increases during the day, improving by 20% in 7.5 hours. The new ingredient works by triggering a 33% increase in the production of TIMP1, a collagenase inhibitor; a 39% increase in antioxidant activity; and an 82% decrease in the activity of elastase, an enzyme that breaks down elastin and is therefore harmful to the skin's elasticity.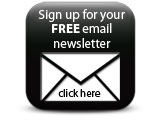 Yohanna Sander, Head of Active Anti-Aging Products at Seppic notes that "this active ingredient meets the needs of consumers who want perfect skin tone."
Companies